Organization development, which is defined as planned change that is supported by leadership and involving staff, is essential if organizations are to evolve and respond to complex and rapidly changing environments. With our backgrounds and Master's degrees in Organization Development and Strategic Communication, we maintain a big-picture focus while facilitating specific projects to help you reach your goals.
Capacity building is central to organization development efforts to increase nonprofits' mission impact and future sustainability. We work on a range of capacity building projects such as enhancing internal systems and processes that support organization culture, facilitating strategic planning and visioning for impact, ensuring thoughtful leadership succession, and improving how an organization measures and conveys the needs they address and the outcomes of their efforts.
Empowering individuals and teams is essential to build capacity and to support long-term sustainability, because, at the heart of any organization, you find the people who carry the vision. At HunterKemper Consulting, our work includes board development and restructuring, human resource assessment and planning, executive searches, team building and coaching.
---
"I worked closely with Elizabeth Hunter over a 6-year period, first as she consulted, and then as she went on to serve as the Executive Director of the Playing For Change Foundation. Elizabeth shows terrific leadership, depth of knowledge, sincerity and immense dedication to her clients and her work. Her attributes enabled PFCF to grow in all areas, including board development, program capacity and fundraising, setting a strong foundation upon which to build. I could not recommend her more highly."
---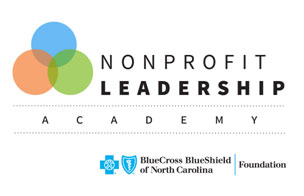 Angela Kemper serves as one of five consultants in The Nonprofit Leadership Academy established by the Blue Cross and Blue Shield of North Carolina Foundation. Through a highly participatory process, the 11-month Academy engages nonprofits to strengthen their leadership, culture and strategies to support growth and innovation. Through the process, Angela works with organizations from across the state to strengthen their organizational capacity.